Modern business requires in addition to profit taking care of neighbors and the poor, the needy in financial assistance. Normal business can not consign to oblivion the human values.In the modern world support for cultural and social institutions is becoming one of the main priorities of the public policy of any enterprise. Funding for cultural and social events - one of the priorities of social activity of "Helios-M".
For several years the company "Helios-M" is involved in major projects aimed at the development of the Lipetsk culture. So, one of the major cultural events of the Lipetsk region were celebrations in honor of the 300th anniversary of the city of Lipetsk. LLC "Helios-M" took an active part in the preparation and support of this landmark event for the region,for which he was awarded a letter of thanks.
Our plant constantly provides material assistance to the poor, especially children. Deducted monthly remittances in children's fund. We are conscious of the responsibility to the younger generation, we try to create the most favorable conditions for his education. After all, this is our future!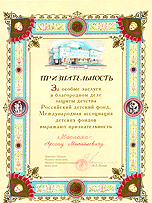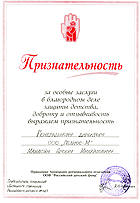 LLC "Helios-M" constantly participates in regional charitable programs. We try to preserve the historical and cultural heritage of our region, to help the creation of new cultural values.
Our enterprise constantly renders material aid to needy people, especially to children. Remittances in children's fund are deducted monthly. We realize the responsibility to the younger generation, we try to create maximum favorable conditions for its education. Because this is our future!